Finding an Opponent
The Shoutbox - A live chat board used to interact with other users and set up matches.
Find A Match - Shows all Online Players, Open Challenges and Tournaments.
---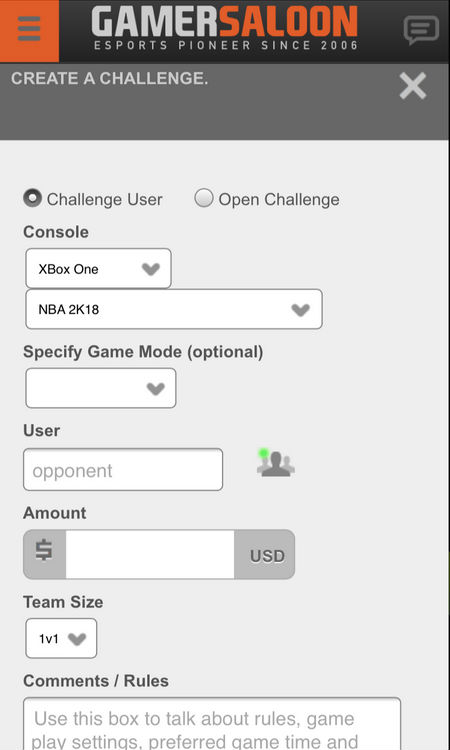 Creating a Challenge
Challenges can be created from the My Saloon page, or sent from a players profile.
---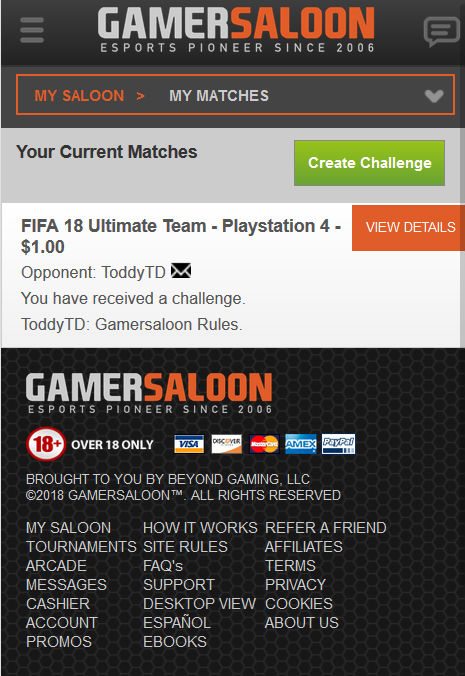 Receiving a Challenge
Anytime a player challenges you, the match details will be available under My Matches on the My Saloon page, by clicking View Details.
---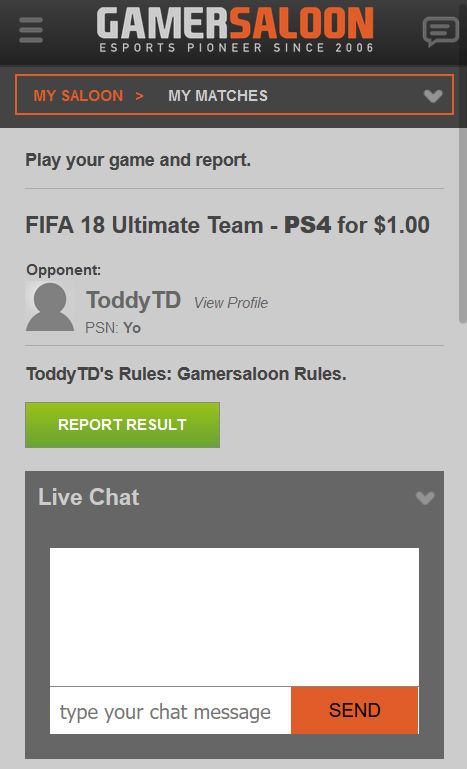 Ready to Play
Setting up a match is a three step process. Player A sends the challenge, Player B accepts the challenge, Player A then confirms the challenge was accepted and locks in the match. All match details as well as an individual chat window for the match are available under View Details on the My Saloon page.
---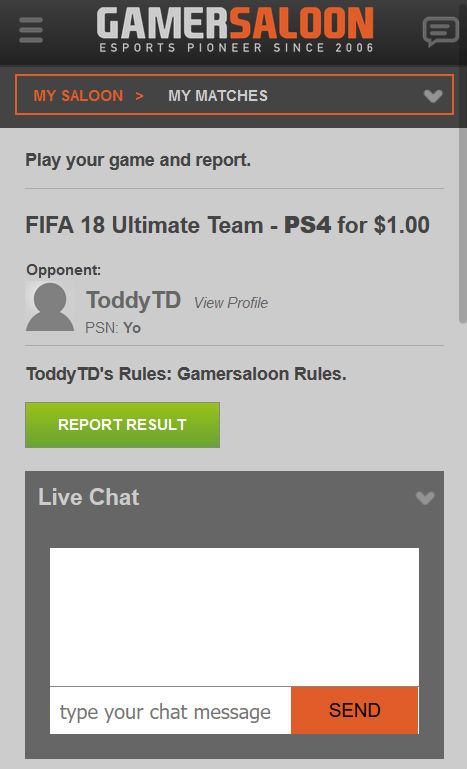 Reporting Results
Upon completion of the match, report your results under My Matches on the My Saloon page.